bfearless. Holiday Preview
November 11, 2021

-

November 13, 2021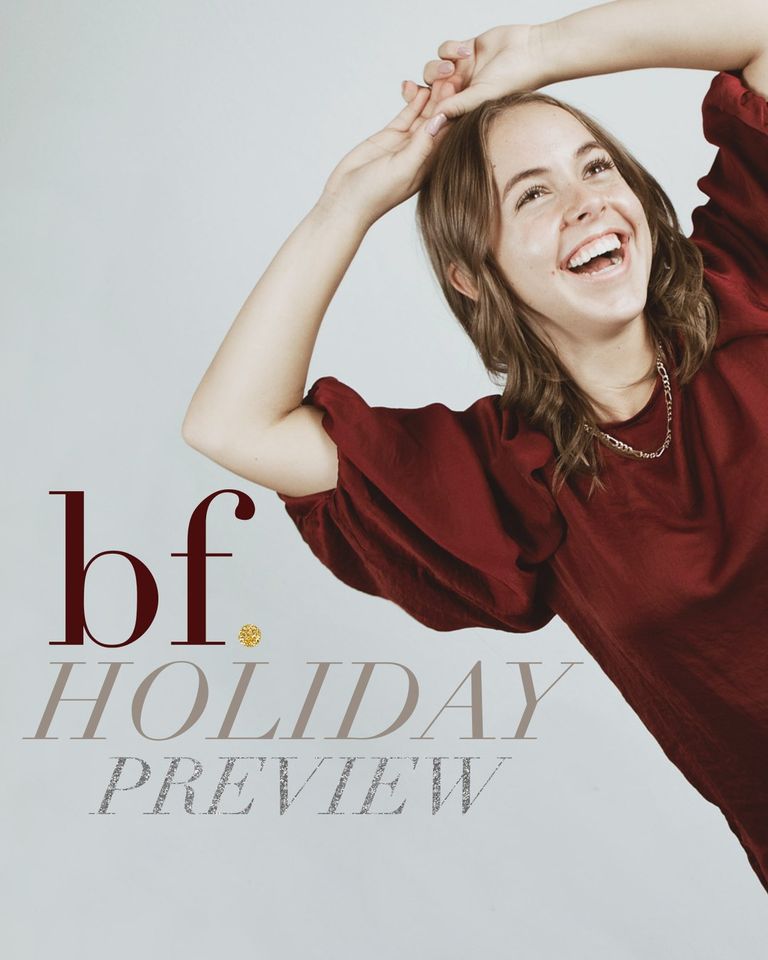 YOU ARE INVITED  to the bfearless. Holiday Preview November 11, 12 & 13! Enjoy extended shopping hours and new bf. holiday styles with a discount! ⠀⠀⠀⠀⠀⠀⠀⠀
⠀⠀⠀⠀⠀⠀⠀⠀
Save the date and tell all your friends! This is a special event we look forward to every year. Come celebrate with us! ⠀⠀⠀⠀⠀⠀⠀⠀⠀
⠀⠀⠀⠀⠀⠀
THUR, Nov. 11, 9am-7pm • 20% OFF STOREWIDE
FRI, Nov. 12, 9am-6pm • 10% OFF STOREWIDE (must mention)
SAT, Nov. 13, 9am-6pm • 10% OFF STOREWIDE (must mention)
Don't forget to visit The Peddler (our sister store, next door) these same dates for more discounts at their Christmas Open House!
Find your way to Walnut Creek
Walnut Creek is centrally located in Ohio's Amish Country, about two hours from Cleveland, Columbus and Pittsburgh. We're easily accessible by I-77 from the east, Route 30 from the North and Route 62 from the south.
Get Directions | Map of Walnut Creek