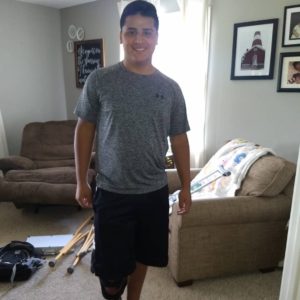 In 2004, my parents adopted me from Guatemala and brought me home to Ohio. I was nine months old.
I was born in Guatemala and raised in Walnut Creek, Ohio. My name is Matthew.
Growing up I have been largely influenced by the Amish and Mennonite culture. My parents are Mennonite but my paternal grandparents are Amish. For as long as I can remember, I have lived a quarter mile from my Amish Grandpa and Grandma's farm. As a young boy, my Grandma often babysat me and I visited frequently. (Seriously, what's better than eating Grandma's cookies while doing the word search in the Register magazine with Grandpa?) Some of my best memories include going out to the barn with my Grandpa to do chores or helping my Grandma cook a meal and wash the dishes. My mom and dad say that Grandpa and Grandma weren't too sure about my parents adopting from a 'far off' country but they sure fell in love once they met me.
I have always known that I was adopted. Growing up, my parents would tell me quite often that I am adopted and that it was okay to be adopted. I was told there was nothing wrong with being adopted and that despite not being my parents' biological child, they loved me and if I ever had questions I should ask them. It was, and still is, a very open subject in our family.
Recently, my mom and dad offered to take me on a homeland trip to Guatemala, and I jumped at the chance. I was excited and nervous. I had no idea what to expect! In March 2019, Mom and Dad and I hopped on a plane for my first return trip to Guatemala.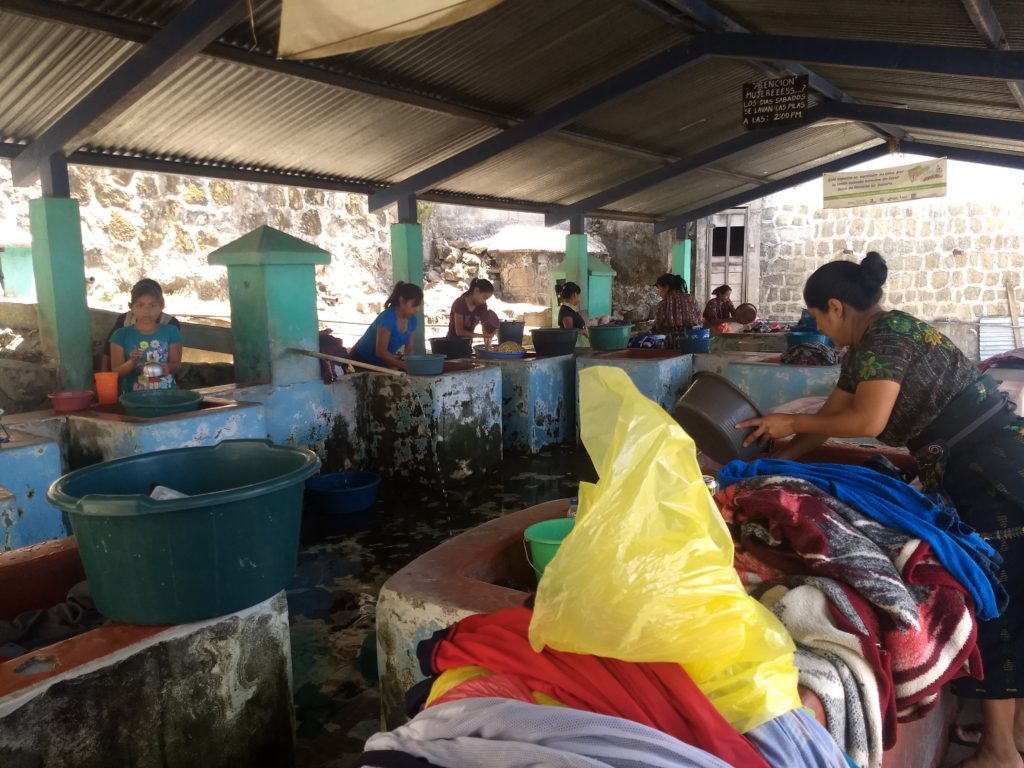 We flew into Guatemala City. I was surprised how big and modern it was. There were lots of familiar places such as McDonald's and Wal-Mart! We didn't stay in the city long but headed out to the countryside. Guatemala looks a little like Walnut Creek but instead of rolling hills, they have rolling mountains and volcanoes. Guatemala is a very beautiful country. Just like at home, I saw lots of vegetable crops but in Guatemala they were terraced onto a mountainside.
It was a little weird to realize everyone there looked like me, with black hair and dark skin and eyes. I have always considered myself American but they considered me Guatemalan. I liked that.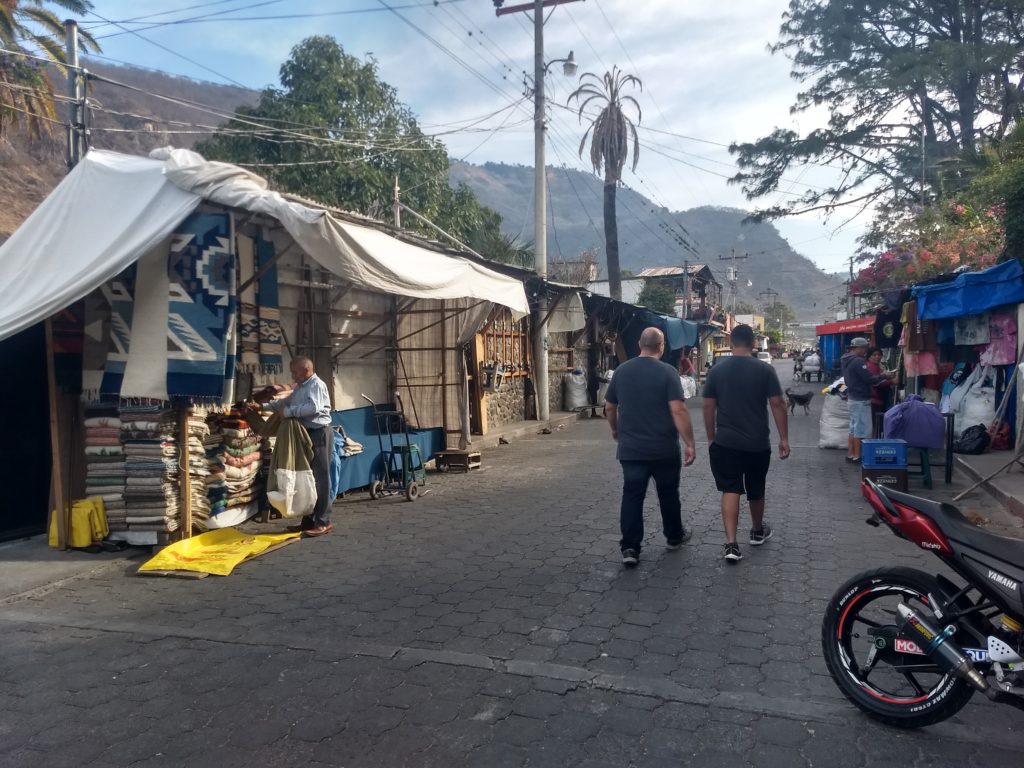 Something I noticed immediately about Guatemala is that it is steeped in tradition and culture. I began to recognize there are many similarities in the two cultures that have touched my life --the culture where I was born and the culture I now call home. Most notable is the way both cultures dress differently from the rest of the world. Amish women wear simple solid-colored dresses and Amish men wear pants and a button up shirt, also in solid colors. In Guatemala, the women wear very colorful, traditional Mayan clothing consisting of a skirt and blouse. I was curious why the Guatemalan men seem to dress in more 'worldly' clothes. When I asked, the prevalent answer was: so they could find jobs. You see, at one time the Mayan people were much oppressed in Guatemala.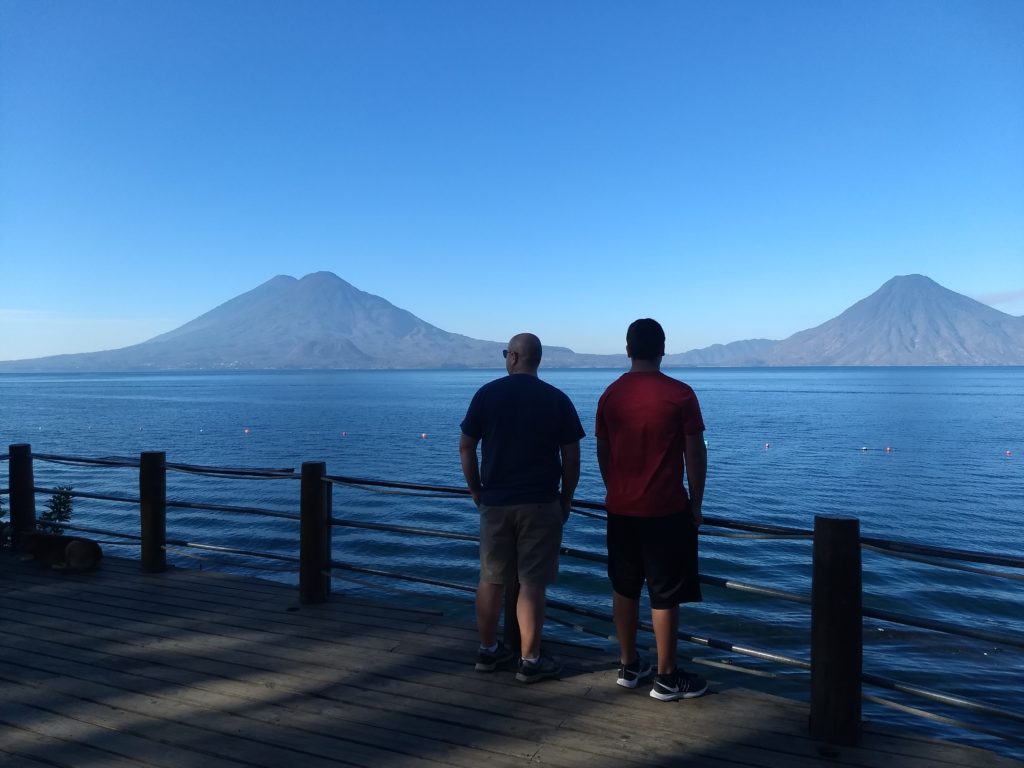 The phrase "it takes a village' comes to mind when considering both the Amish and Mayan communities. Amish people and Guatemalan people have close knit communities. They care for one another. If something happens to an Amish family, neighbors and church members join together and help in whatever way they can. The same is true for Mayan Guatemalan communities. If a family is in need, or something happens in the community that they do not like, they will come together and take action.
In Guatemala, a man named Alex shared this story about their village: at one point a group of people tried to put a night club in their village in hopes of attracting tourists. The Mayan women in town did not approve of this. They banded together and burned the building to the ground before it had a chance to open; demonstrating they will do whatever it takes to protect their community. Both cultures work hard to separate themselves from the world, holding tightly to the beliefs they hold sacred.
It was an honor to visit my birth country. I love the people there and I love the country. I am proud to be Guatemalan. I hope to visit many times in my lifetime.
Watching out the window of my Dad's pickup truck as we traveled towards home on our narrow township road, I realized Walnut Creek will always be home to me. I feel very blessed to have my Guatemalan roots combined with my upbringing in Walnut Creek, Ohio. I am a unique mixture of two unique cultures. And that feels good to me.
– Matthew Yoder, age 15