More than five decades ago, Levi and Lillis Troyer took a leap of faith and returned home to Holmes County to start a nursing home. Although they had ten years of experience operating a nursing home in nearby Wayne County, the venture was an unproven concept in rural Walnut Creek.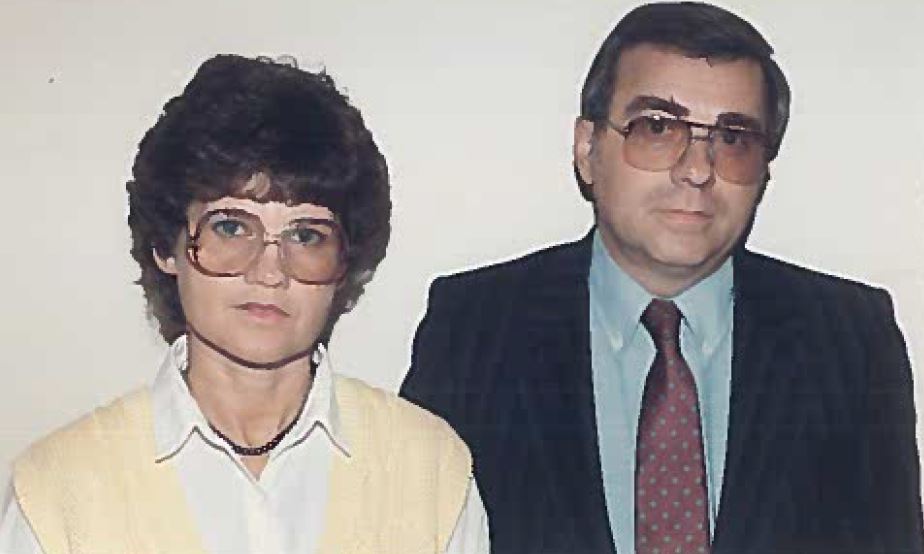 When the 51-bed nursing home opened on June 28, 1971, the Troyers were humbled by the tremendous support of the community. Seven residents were admitted the first day, and there were 14 employees. Within one year of opening, all the beds were full. This led to an expansion, with the nursing home doubling in size.
"We knew the people here were good, honest, and reliable," said Levi. "The community never wavered in its support for Walnut Hills, and that was a big factor in our success."
The Troyers were always looking for more ways to serve the needs of the community, so they began planning for an assisted living facility on the property. In 1976, the Retirement Home (assisted living building) opened with eight apartments and 33 rooms. At the time, the Troyers were considered pioneers, as Walnut Hills had one of the first assisted living facilities in Ohio. In 1985, the number of apartments increased to 26, and Assisted Living grew to 62.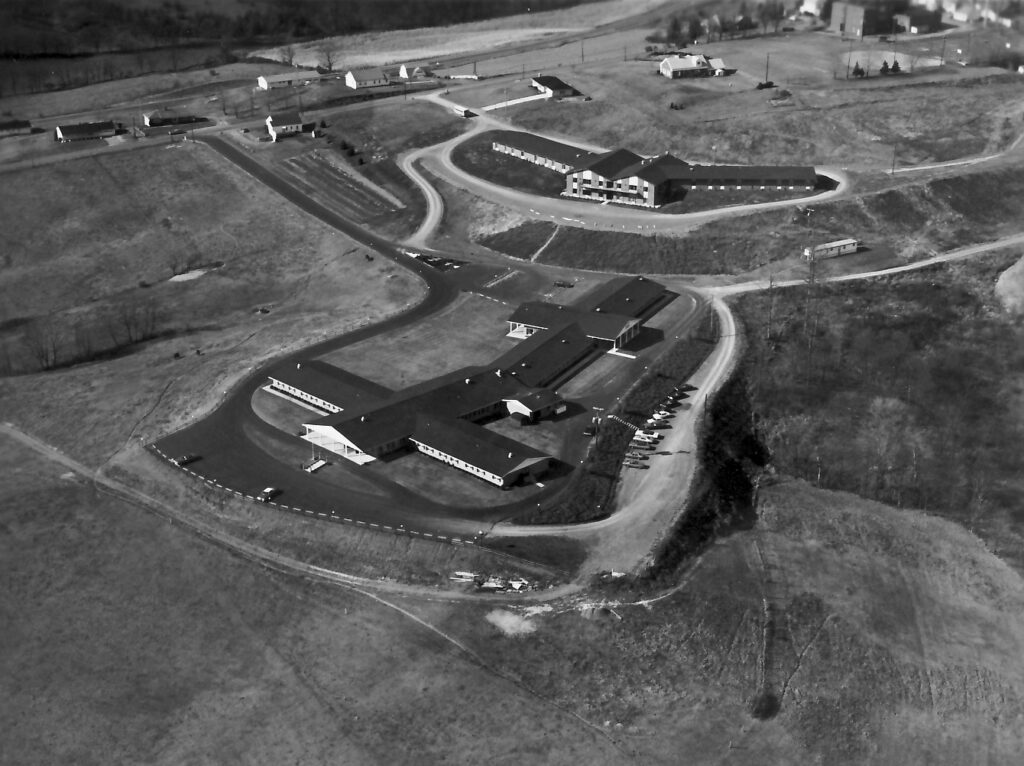 As the nursing home and assisted living levels of care continued to thrive, the Troyers started to plan for independent living homes on the campus. In 1989, the first phase of The Commons, a community of duplex and triplex single-story homes, was completed. The Commons grew three more times, with a total of 47 homes.
Levi once said "No organization can stay stagnant and expect to thrive. We always have to come up with new ideas. We have to keep the vision going."
The growth didn't stop. In 2004, Walnut Hills opened the first phase of The Meadows, another independent living community. Over the next several years, more streets and homes were added in The Meadows, for a total of 35 homes.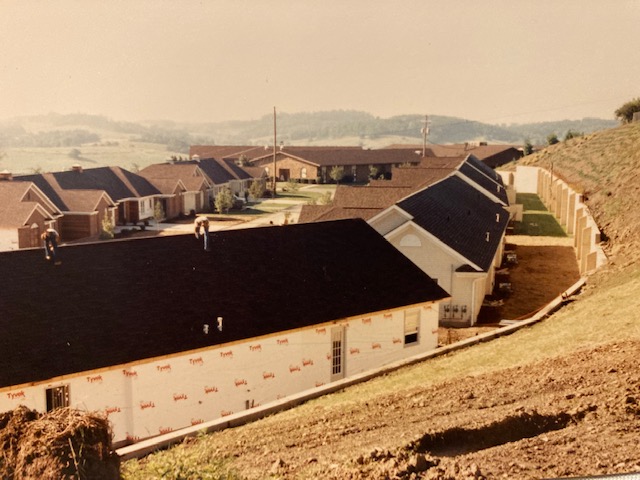 In 2007, Levi and Lillis were nearing retirement. They had always considered Walnut Hills as their ministry, so they sought an organization with similar values and philosophies that would lead Walnut Hills into the future as if they were still here to direct it.
Enter Greencroft Communities of Goshen, Indiana, which had knowledge and expertise in managing continuing care living communities and shared a similar mission, vision, and values.
In June of 2008, Walnut Hills Retirement Community moved from a privately-owned family company to a community and church-affiliated, non-profit 501 c (3) organization. As part of the structure change, Walnut Hills became an affiliate of Greencroft Communities.
"Lillis and I and our family will forever be grateful to Greencroft Communities for partnering with Walnut Hills to continue following the core values and faith commitment we felt so strongly about from the beginning," said Levi. "Walnut Hills has always been about loving, caring, and dedicated people."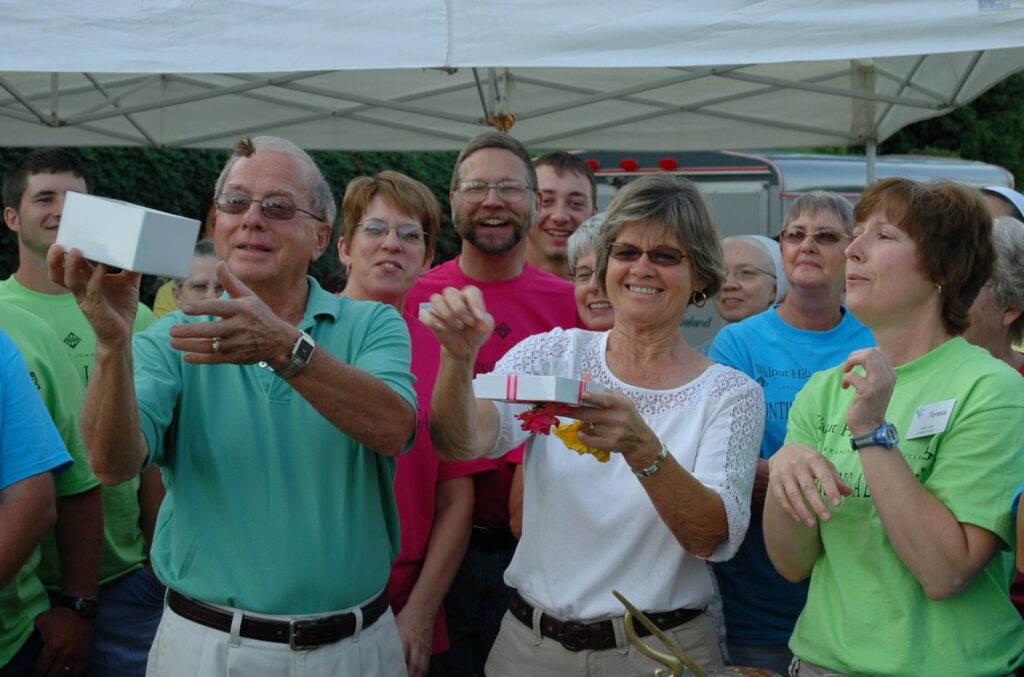 Walnut Hills is now governed by a local Board of Directors which represents the interests and needs of the local community and churches.
In 2014, following a successful capital campaign, the Transitional Care Unit opened at Walnut Hills. The TCU features 20 private rooms for inpatient rehabilitation and a 2,800 square foot state-of-the-art Therapy Gym that offers physical, occupational, and speech therapy services.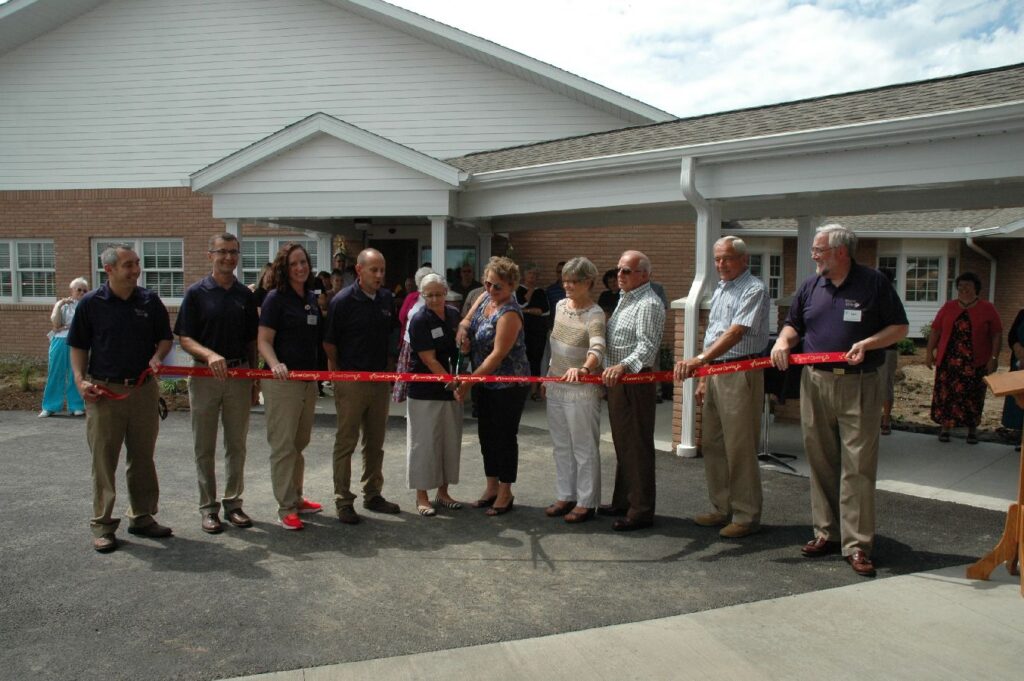 It is difficult to determine the exact number of individuals who have been impacted by the vision the Troyers had so many years ago. The number is easily in the thousands. The economic impact has also been significant, as wages and benefits have been paid to hundreds of Walnut Hills employees over the past 50 years.
While hard work, openness to new ideas, careful planning, and tremendous community support all played a big part in Walnut Hills meeting the 50-year milestone, the Troyers say the most important factor in the success of Walnut Hills has been the individuals who have given their time and talents toward serving older adults and their families.
"From the very beginning, we felt one of our highest callings as faith-based owners and leaders was to make sure our associates (team members) experienced meaning and fulfillment at Walnut Hills," said Levi. "The many incredible people who have worked at Walnut Hills have given us our good name and good reputation."
The compassion and dedication to meeting the needs of others cannot be questioned, and the exceptional care and commitment to service cannot be rivaled. The mission of Walnut Hills remains focused on being kind, respectful, and caring while also extending grace. Walnut Hills is still about people and relationships.
"Walnut Hills has seen many changes over the past five decades, but the things that set us apart from our competitors – like the sense of community and the commitment to providing exceptional care – have not changed," said Rob Aneshansel, Walnut Hills' Executive Director. "We stand on the shoulders of the pioneers of Walnut Hills who had great vision to make Walnut Hills what it is today."
Today, Walnut Hills Retirement Community provides care and services for more than 200 individuals and employs 160 team members.
For more information, call 330-893-3200 or visit www.walnuthillsliving.org
Written by Paula Miller, Walnut Hills